​​The Believing

for Bryleigh Foundation
Providing relief, support, and assistance to families affected by Metachromatic Leukodystrophy (MLD) and other Leukodystrophies and disabilities by helping to educate, create awareness and family support programs, funding research, and providing financial support.
From partnerships, to ticket sales and donated auction items, people like you have helped Believing for Bryleigh Foundation (B4B) make an incredible impact on lives touched by Leukodystrophies throughout the U.S. Check out what your support has allowed the Foundation to do to date.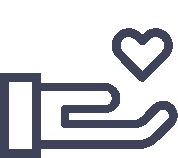 IT TAKES A VILLAGE TO RAISE A CHILD.
IT TAKES A VILLAGE TO FIGHT FOR THAT CHILD.