​​The Believing

for Bryleigh Foundation
CLICK HERE
To Learn More & Reserve your Partnership
​
SAVE THE DATE
Sunday, October 9, 2022
River Road Ice House
​
Featuring: Zack Walther Band
Seth James Band, Gunnar Latham
It is hard to believe that this will be the 10th year that YOU and so many others have been partnering with the Believing for Bryleigh Foundation to help change the lives of children with Leukodystrophies and other disabilities around the world. Even though Bryleigh gained her angel wings this past October, her legacy continues and we stay committed to partnering with you to provide financial support to these children and families, as well as the organizations that are working diligently to make changes in how these children access the best care possible.

Providing relief, support, and assistance to families affected by Metachromatic Leukodystrophy (MLD) and other Leukodystrophies and disabilities by helping to educate, create awareness and family support programs, funding research, and providing financial support.
From partnerships, to ticket sales and donated auction items, people like you have helped Believing for Bryleigh Foundation (B4B) make an incredible impact on lives touched by Leukodystrophies throughout the U.S. Check out what your support has allowed the Foundation to do to date.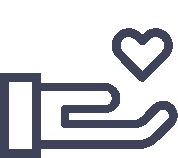 IT TAKES A VILLAGE TO RAISE A CHILD.
IT TAKES A VILLAGE TO FIGHT FOR THAT CHILD.