​​The Believing

for Bryleigh Foundation
SAVE THE DATE
Sunday, October 15, 2023
NEW VENUE: Rockin R in Gruene
​
Featuring:
Gunnar Latham, Seth James Band,
Zack Walther Band
Bob Schneider
& The Bellamy Brothers
Click here for a downloadable version of our partnership package!
WOW! It almost seems unreal that we're approaching our 11th year that YOU and so many others have been partnering with the Believing for Bryleigh Foundation to help change the lives of children with Leukodystrophies and other disabilities around the world. We are confident that Bryleigh is rejoicing in heaven as she sees and feels the love that radiates from our community of New Braunfels, Texas and beyond. Her legacy continues and the Believing for Bryleigh Foundation is more committed than ever before.
We invite you to join us for the 11th Annual Believing for Bryleigh Benefit Concert on Sunday, October 15, 2023 at our new venue, Rock'n R in Gruene! Enjoy an all day music line up, delicious food and family fun along the banks of the Guadalupe River!
Providing relief, support, and assistance to families affected by Metachromatic Leukodystrophy (MLD) and other Leukodystrophies and disabilities by helping to educate, create awareness and family support programs, funding research, and providing financial support.
From partnerships, to ticket sales and donated auction items, people like you have helped Believing for Bryleigh Foundation (B4B) make an incredible impact on lives touched by Leukodystrophies throughout the U.S. Check out what your support has allowed the Foundation to do to date.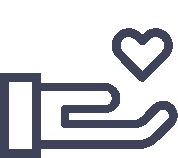 IT TAKES A VILLAGE TO RAISE A CHILD.
IT TAKES A VILLAGE TO FIGHT FOR THAT CHILD.